Activities and Achievements in 2019-20
Department Of French
The Department of French organized a one day French seminar for French teachers of Kerala in collaboration with French Institute in India, French Embassy, and Alliance Française on 28 June 2019 . Mr.Emmanuel Samson, attaché for French Cooperation, French Embassy was the chief guest.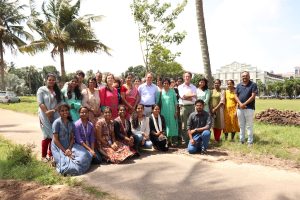 The Department of French observed La Fête de la Musique on 21 June 2019.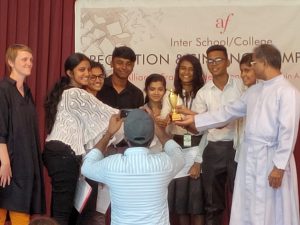 Achievements
Eight students qualified DELF A2, and one student qualified DELF B1.

The Department started Add-On in Communicative French this academic year and the first batch of twelve students successfully completed the course.

The department offered classes in French for Age Friendly students.

The department also offered Certificate course in French.

The French students participated in recitation, solo and group events in competition held by Alliance Française cochin and bagged first prize.

They also participated in French Fest in St.Teresa's and won several prizes.
---
Department Of Malayalam
The Department of Malayalam observed Mathrubhashavaaraghosham and held an interactive session by Prof.M. K. Sanu on 13 November 2019.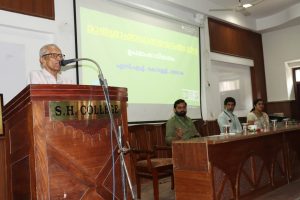 The department also started a lecture series named ULLURA. The first talk was given by G. Amritraj on Swami Vivekananda on 4 February 2020.
The students of Malayalam department participated in an intercollegiate fest held in S.B.College and bagged several prizes.
---
Department Of Sanskrit
The Department of Sanskrit held a programme named Samskrithy, honouring our Manager, Rev.Dr.Augustine Thottakkara as a part of our Platinum Jubilee celebrations. Dr.K.G.Poulose, Former Vice Chancellor of Keralakalamandalam and Former Registrar of Sree Shankaracharya University was the Chief Guest.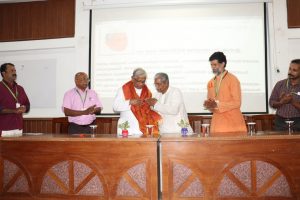 ---